We Engineer. We Manufacture.
In-house Product Technology
We Employ In-House Engineers for Software Development, Electronic Engineering and RF (Radio Frequency) Design.
By developing in-house product technology and platform, we gain full control of product quality, features and life cycle. We create and maintain our own circuit designs and source codes, allowing us to make derivatives or new products as needed in the market or by a specific customer.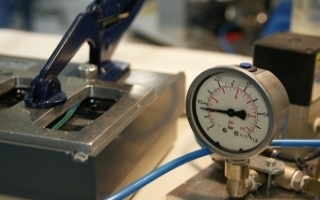 Stable Quality
Evolving proprietary technology platforms, instead of spot-trading with ODM products, translate into stable quality, stable functionality and stable system protocols. Full in-house manufacturing is a key element in the TWIG concept. By placing the production line literally meters away from engineering, marketing and management, we facilitate best possible communications and create a culture where quality and customer service are always job one.
Short History of TWIG and Salo
1928: Nordell & Koskinen Radioliike founded in Salo, Finland. Later branded Salora for radio and TV set sales.
1960'ies and 70'ies: Salora Radio Phones (SRP) supply public authorities and the military in Finland, and grow to dominate the Nordic markets in early public cellular mobile phones.
1979: Mobira founded by Salora and Nokia, grow to become world market leader in 1G mobile phones in 1986-87, later rebranded Nokia Mobile Phones.
1988: Benefon founded in Salo, becomes a successful NMT mobile phones provider in the 1990'ies.
1994: Benefon starts developing the MORE, mobile rescue phone, as part of a European Union research consortium. MORE is the first GSM/GPS personal safety alarm.
2000: Benefon Track launched as the first commercial GSM/GPS safety phone, starting the momentum in the European lone worker safety movement.
2009: TWIG Protector P1 is born, in a bid to create the complete and dependable lone worker and social alarm device.
2011: Twig Com Oy (Twig Com Ltd.) is founded and in January acquires the TWIG/Benefon personal safety alarm device business through a management buy-out.
2014: TWIG marketing, engineering and manufacturing move to our own, new low-energy factory. A range of TWIG Protector P3 personal alarms is launched.
2021: Twig Com Oy ("TWIG") and Valedo Partners III AB ("Valedo") have entered into a partnership to accelerate expansion and growth of TWIG.
---