Twig Com was selected the number one safety and security company in Finland for 2021. Sales Director Tomi Raita received the Finnish Security Award 2021 in the official award ceremony held in Helsinki on 3rd of November.

Finnish Security Awards
The Finnish Security Awards are given out in eleven security award categories. Each category has its own jury comprised of respected professionals in the industry. The Finnish Security Awards were given first time in 2015.
Security and Safety Company is one of the 11 award categories. Other categories are for example the Safety and Security Manager, the Safety Work Volunteer, Researcher in Safety and Security and Promoter of Cooperation in Safety and Security.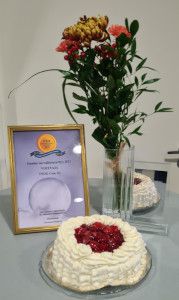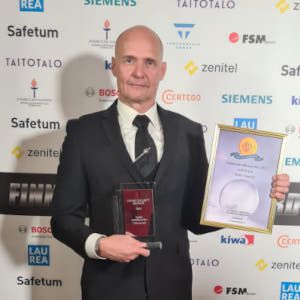 Company Award
The Safety and Security Company Award is given a company representing and contributing to a positive business and fair competition and continuously developing its processes to improve safety and security and to create value to its customers.
The award was received by Twig Com's Sales Director Tomi Raita. "We are honored to receive the Finnish Security Award as company for the hard work done. I would especially like to thank the jury and Twig Com's personnel.", said Tomi after having received the award.
More information and images will be published on www.finnishsecurityawards.fi