The smart charging station, programming station and multi-device charging station complete accessories of the new TWIG One personal alarm device.
Programming station
The new programming station for TWIG One is convenient for updating device firmware and programming device settings in upright position.
It has full USB connectivity and it is also suitable for device charging. 
It is also compatible for TWIG One Ex programming when connected with the USB cable of device type CME92EU. With TWIG One Ex device the use of any other USB cable is forbidden!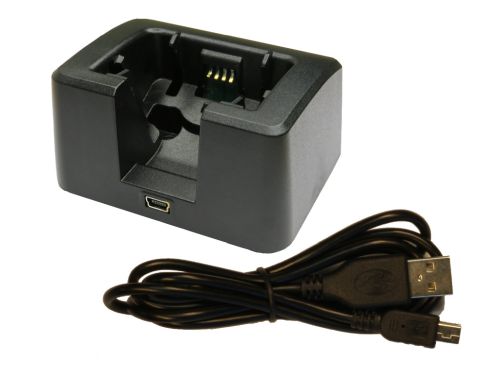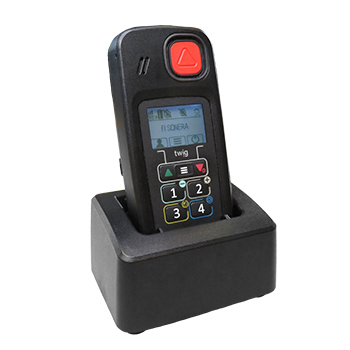 Smart charging station
The new smart charging station is a desk top charger enabling to locate the  docked TWIG device by sending the charging station's serial number to the alarm receiving center. Optionally it can be geocoded to TWIG Point Site enabling the indoor location of the docked TWIG personal alarm device. 
The new smart charging station is compatible with TWIG One and TWIG One Ex devices. When used with TWIG One Ex only USB cables of device types CME92EU, FME92EU or CCE92EU are allowed! 
Multi-device charging station
The new multi-device charging station enables simultaneous charging of 5 TWIG One devices. A charger with adapter of choice is included. (EU/UK/AU/US).
Multi-device charging station has premade holes for fastening e.g. to the table with screws. The robust angled coaxial connector prevents separation of the cable when pulled.  The length of the charger cable is 2 meters. Compatible with TWIG One. Note! Use with TWIG One Ex is forbidden!