L'applicazione per PC per la configurazione di TWIG Beacon e TWIG Beacon Ex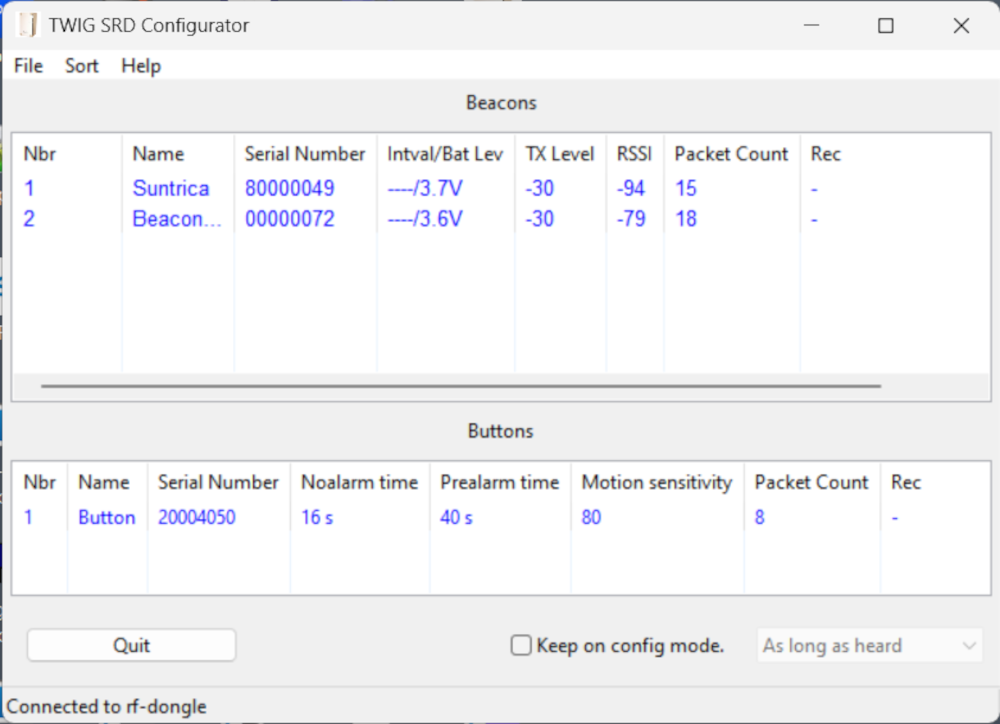 TWIG Beacon Configurator
Product Code:
SWB
---
Istruzioni di configurazione
Lo strumento di configurazione di TWIG Beacon non richiede driver USB dedicati, poiché utilizza Windows HID. (Human interface drivers)

Collegare il dispositivo di configurazione TWIG Beacon alla porta USB del computer con l'adattatore di configurazione TWIG Beacon.

Consentire a Windows di installare i driver.
Anteprima dei prodotti visualizzati di recente dall'utente.
Lo snippet sarà visibile dopo che l'utente avrà visto almeno un prodotto.
Prodotti visti di recente
TWIG Product Offer - More Than a Device
Visit our Support site to find answers to your questions and contact information to ask further questions.
TWIG personal alarms can be complemented with short range devices, a turn-key central station and AGPS feed. TWIG Integrator Kit enables integrating TWIG devices with alarm receiving centre.