TWIG compatible Third Party ARC Systems
Third party software enabling GPS tracking and alarms monitoring

Uffizio
Uffizio is one of the best GPS Tracking Fleet management software development company providing software services in the B2B market worldwide. Uffizio brings great user experience to your commercial and personal users, with our best solutions globally. Uffizio offers an efficient, effective GPS tracking system for managing your business fleet. It is advanced and easiest cloud base tracking software for your valuable assets in the world.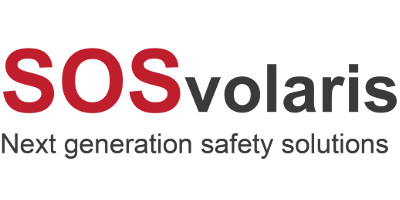 SOSvolaris - mobile safety solutions for a safer work environment
SOSvolaris (www.sosvolaris.com) provides professional emergency alarm solutions for company emergency response teams (CERT), lone workers and factory employees. There are several portals available, specified for each line of work. These portals will give you the ability to know the presence of your employees or to be immediately informed when an emergency occurs, along with powerful reports.
TWIG devices are fully supported in the SOSvolaris portals and connected using all European cellular service providers. This gives you the possibility to reconfigure TWIG devices over the air using one of the portals. Enhanced features, like advanced mapping including automatic coordinates to street address conversion, unlimited geofencing and automatic event notifications by e-mail, text or speech are available.
VeviGo, the company behind SOSvolaris is constantly updating the portals regarding security, redundancy and compatibility with the newest TWIG devices and protocols. For complete solutions with professional 24/7 alarm follow-up in The Netherlands and Europe, VeviGo has a cooperation with Stanley Security.
Take a look at the free demo environment for the dedicated portals, fully supporting TWIG devices.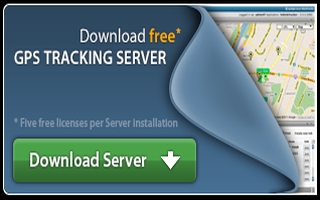 GpsGate
GpsGate ( www.gpsgate.com) is a popular GPS tracking server application, pre-integrated with TWIG devices. The easily downloadable server includes 5 users free of charge. The server is a flexible platform where you can:
Track your TWIG devices in real time in web GUI or in your smartphone (Android or iPhone)
Create any type of historical report of device location and activity. The reports can be emailed to various users.
Set business policy rules and get real time alerts (Email or SMS)
Extend the platform by using the open APIs
The server is suitable if you run a tracking business or if you have a fleet of vehicles that you want to monitor and manage.
An installation guide is part of the exe-file that you can download by clicking on the Download Server image above.
To begin using GpsGate server please click on the download image below. Up to 5 users are free of charge. Watch GPS installation video.
Contact us for more information on details of supported TWIG device functions.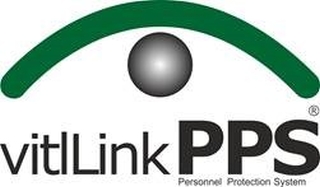 PPS
The PPS is an fully automated monitoring and alerting system for lone workers carrying any TWIG device, critical systems and fire/intruder alarms. The PPS comprises of a dedicated computer and communications hardware, and PPS software.
Alarms from lone workers or anything else that needs to be monitored can be delivered to the PPS by SMS, Voice call, GPRS/3G, Contact switch, RS232/485 port or over a LAN/WAN IP connection.
Alarms received are automatically processed by the PPS. This only takes a matter of seconds and alerts are delivered directly to the people who need to know. This enables the PPS to process multiple alerts simultaneously and deliver these alerts based on a simple set of rules directly to response personnel's PC screens, mobiles phones, etc...
Advanced mapping solutions are also available. These utilise internet street mapping services or customer specific site drawings, aerial photographs, digital maps or any other reference images. Maps are accessible using PC's or any mobile phone with internet access. The PPS mapping systems can also take advantage of the TWIG Beacon to provide indoor positioning and mapping.
The PPS is a platform that can change and adapt to your needs. Its design caters for the current needs of its users and adapts as those needs change. The PPS's feature set is user driven and takes advantage of the latest proven technology as it emerges.
---