For us sustainability consists of durable and economic devices with warranty and support – all these features extend the product life-cycle and make TWIG Products sustainable in the long run.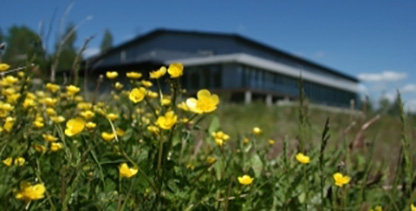 TWIG devices are manufactured in our low-energy factory utilizing sustainable technology: geothermal heating and cooling, advanced heat recovery, passive solar energy and maximally profiting from the natural day light. The factory insulation thickness exceeds the Finnish construction norms.
Techniques employed reduce TWIG factory energy usage and CO2 footprint. All purchased energy is generated in zero-emission hydroelectric power plants.
We recycle and reuse as much as possible. All plastic and cardboard arriving at our factory is reused to avoid the exceeding amount of waste. In our production we always consider the best solution to avoid waste. Our choice is to prefer the nature instead of exceeding consumption. The sustainable thinking has shown to be not only a green idea but also a way to save time and money.
Our production follows the standard of the EU legislation of ISO14001:2015,
WEEE,
REACH
and
RoHS 2.
Like a full offer of TWIG products also our green values are composed of many components creating a complete sustainable concept. Details matter, like the amplified biodiversity of the meadow and garden surrounding the factory.
---