TWIG Ex (ATEX) products are type approved by qualified notified body. TWIG Ex (ATEX) products are designed, manufactured and marketed pursuant to an ATEX quality management system certified by qualified notified body. The notified body is VTT Expert Services (Technical Research Institute Finland).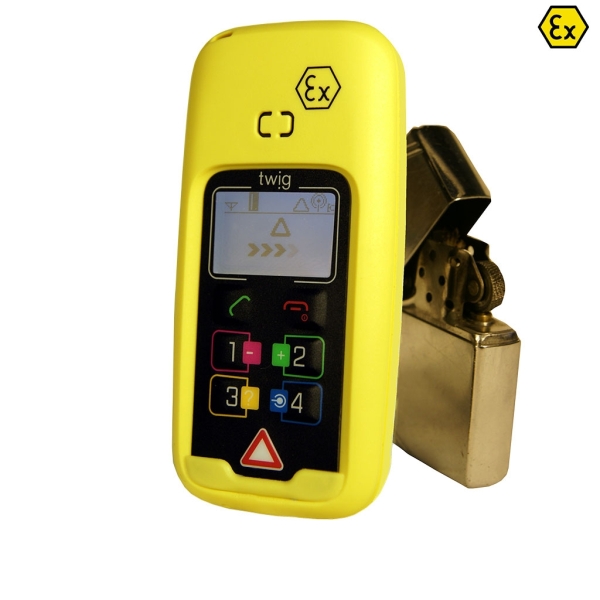 The ATEX Equipment Directive (2014/34/EC) forces manufacturers to gain certification of electrical and/or mechanical products that can be used in a potentially explosive atmosphere. Products without the appropriate certification are not legally allowed to be placed on the European market after July 1st 2003.
The ATEX Workplace Directive (99/92/EC) comprises the minimum requirements for improving the health and safety protection of workers potentially at risk from explosive atmospheres. An area is first classified according to the extent and occurrence of potentially explosive atmospheres. The risk assesment and area classification is followed by the selection of appropriate equipment and the identification of possible ignition sources arising from the plant operations.
Documents: ATEX Certificate IECEx Certificate ATEX Certificate DoC TWIG Protector Ex IIC TCP90EU DoC TWIG Beacon Ex IIC TST90EU Product Quality Assessment Notification