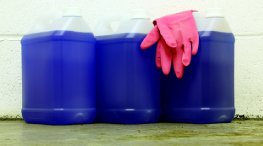 Inhalation
The exposure to vapour from cleaning chemicals may cause breathing problems, skin irritation or even unconsciousness.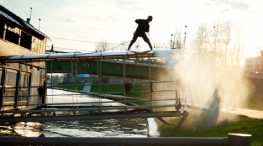 Falls, Slips and Trips
Slip on spillages, trip on objects left on the floor or falling from height can cause serious injuries and need to alert help.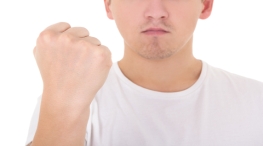 Violence
Isolated employees are put at greater risk and are more vulnerable to violence when working alone outside normal working hours.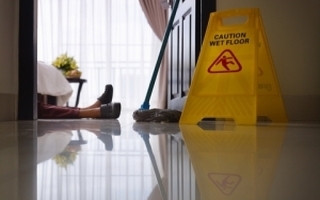 The automatic ManDown function can trigger alert if user is unconscious or unable to alert help.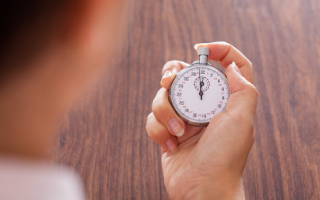 When entering a risky situation, the Amber alert timer can be adjusted to inform user through pre-alarm after predefined duration of time.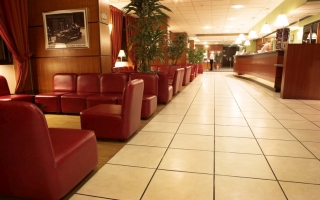 Indoor Location
The TWIG Beacon system is designed to locate distressed or injured persons inside areas where GPS is not reliable and other methods do not provide needed accuracy.
TWIG Personal Safety Devices for Cleaning Work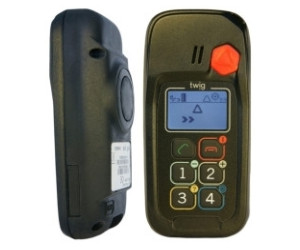 The Professional 3G/GSM/GPS Lone worker Alarm for Demanding Environments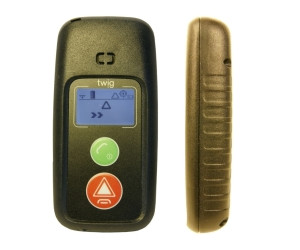 The Simple 3G/GNSS/GSM Personal Alarm for Lone Worker Safety and Telecare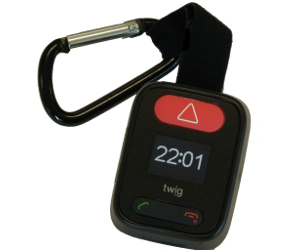 The Wearable 3G/GSM/GNSS Personal Alarm Device with Removable Carbine Hook and Velcro Loop
TWIG Product Offer - More Than a Device
TWIG Integrator Kit, TWIG Configurator, TWIG FirmwareLoader and TWIG WebFinder SP.
Visit our Support site to find answers to your questions and contact information to ask further questions.
TWIG personal alarms can be complemented with short range devices, a turn-key central station and AGPS feed. TWIG Integrator Kit enables integrating TWIG devices with alarm receiving centre.
---