SRD3 extends indoor location coverage
The new short range radio option SRD3 makes TWIG personal alarms not only compatible with TWIG short range devices (SRD) but enables also locating them with Wi-Fi base stations and Bluetooth beacons. The SRD3 option is available for TWIG personal alarm devices of device type TUP93EU (TWIG SOSCard) and TUP92EU (TWIG Protector range) since April 2018.
SRD3 device option benefits for TWIG personal alarms
Compatibility with all TWIG SRD short range devices (beacons, tags, doors sensors and remote buttons).
Using Wi-Fi base stations and BLE beacons for location
Hybrid location with TWIG Beacon SRD + WiFi base stations + BLE (Bluetooth Low Energy) beacons
Public space location (cellular + Wi-Fi) and on-site location (TWIG SRD + Wi-Fi + BLE) with activated TWIG Point Netloc service.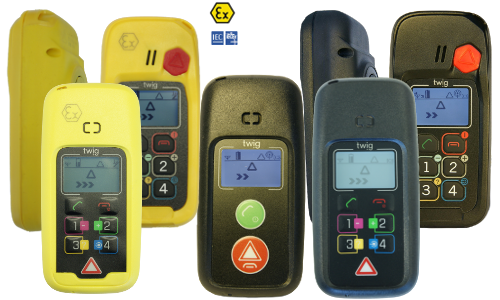 TWIG devices with SRD3 compatibility
TWIG SOSCard
TWIG Protector
TWIG Protector Ex
TWIG Protector EasyS
TWIG Protector Pro
TWIG Protector Pro Ex
TWIG devices with SRD compatibility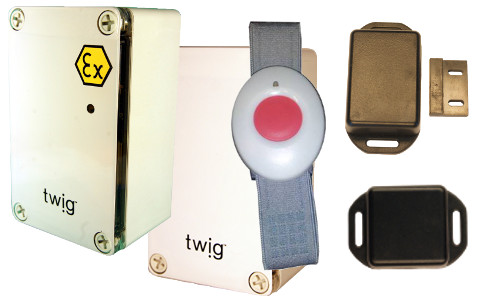 TWIG Beacon
TWIG Beacon Ex
TWIG Tag
TWIG Remote Button
TWIG Door Sensor
TWIG Short-range devices are low-power transmitters communicating with a SRD transceiver in the personal alarm device, over a two-way 869 MHz ISM –band RF link.
Read more about TWIG short range devices on our website https://www.twigcom.com/page/short-range-devices.
The SRD radio frequencies in EU have been updated to TWIG quick guides. Contact TWIG sales for language version updates.